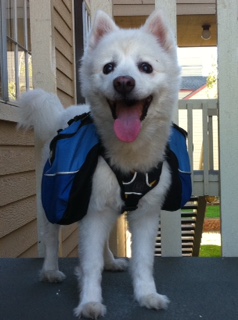 Fur Kids provides a variety of on-leash walks within neighborhoods, beaches, and parks so that your fur kid will have plenty of learning, exploring, exercise and most of all have lots of fun! Our commitment is to always be the best pet provider for you and your fur kid.
Private Leashed Adventures
Private walks are wonderful for younger dogs that are still more interested in playing than walking in a small group, dogs that are not ready for an off leash environment, elderly dogs that need to take it nice and slow, or dogs working on overcoming fear aggression issues. When handling your fur kid's private walks, we will be more than happy to reinforce any training you and your fur kid's might need.
30 Minute Leashed Walks
$30.00 per visit
$5.00 for additional dog
Extra walking minutes add $5.00 per 15 mins.
Group Leashed Adventures
Dogs need exercise and instinctively love to socialize with each other. Our fun-filled, closely supervised, semi-private small group walks combine lots of exercise with a terrific opportunity to socialize. Your fur kid is walked with up to three other companions and often your dog will be walked with only one or two other dogs. We would be happy to assist with reinforcing any training your dog may have already received or currently may need.
1 Hour Leashed Walks
$35.00 per visit
2 days per week minimum
$15.00 for additional dog
Drop-In Visits
Drop-In visits are ideal for when you need extra time with family, friends or just an outing.
$30.00 per visit
$50.00 for 2 visits (day/evening)
$5.00 for additional dog
*Holiday rates add $5.00 per day