'I Do!'
Wedding Pet Attendant Services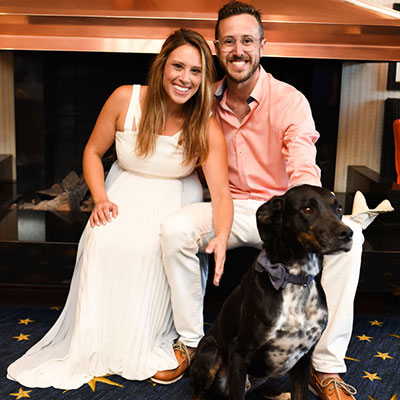 Are you looking for an easy way to involve your fur kid(s) in your wedding? By including your fur kid within your wedding plans, you will also be creating a memorable & unique experience for you, your family & friends.
Whether you are looking to make your fur kid(s) part of your proposal, want them to keep you company while you prepare for your big day or want them to actively participate in your wedding, Fur Kids has you covered!
We also provide a fun place to stay for your fur kid while you are away on your honeymoon!
Fun ways to include your fur kid(s) :
Photo sessions for engagement, ceremony, after ceremony and reception
Greet the guests before the ceremony
Sign bearer (so cute to have a fun sign with your fur kid(s)
Pup of honor walking down the aisle with a family or friend
Socializing with guests and family during reception
Wedding pet attendant services provides:
Complimentary meet & greet consultation
Coordination: with wedding planner & photographer
Transportation: taking your fur kid(s) safely to and from their pick-up and drop-off for different locations
Wedding Duties: helping with fulfilling any special role in the photos and wedding
Chaperone/Supervision: provide love and entertainment for your fur kid(s)
Dress/Accessorize: making sure your fur kid(s) looks the part
Accompaniment: ensuring your fur kid(s) is where they need to be
Necessities: feeding, walking, watering, potty breaks, brushing, and waste disposal
Boarding: Available for your fur kid(s) while you are away